All the ways to get to Petra from Israel
How to Visit Petra from Israel
If you're visiting Israel, it's highly likely you'll desire to dig deeper into Petra dubbed as the 'lost city' in order to fully satiate your travel bag. It's pretty close to Israel making it possible for people touring the 'Holy Land' to tuck a side-trip to this historical site into their vacation plans.
Petra Located beyond the border in Southern Jordan, this spectacular archaeological city is home to a magical collection of Nabatean ruins and it's a must-do excursion when visiting Israel. It's possible to enter Petra in your own means but tours come highly recommended because they make the transfer process seamless and offer value for money. In addition, many tours include some extras like visiting the fascinating desert at Wadi Rum or a visit to the city of Aqaba.
There is a wide selection of daily departure group tours from Eilat to Petra (as well as private tours)- departing from Eliat being the most favourable route because it's faster plus the transfer process at the Arava Border is relatively simple compared to other entry points like Allenby Crossing where you might be required to have a pre-issued visa. Our tours are not only professionally organized to make the journey quick, simple and seamless, but we also offer the cheapest price without compromising the quality of a fantastic tour.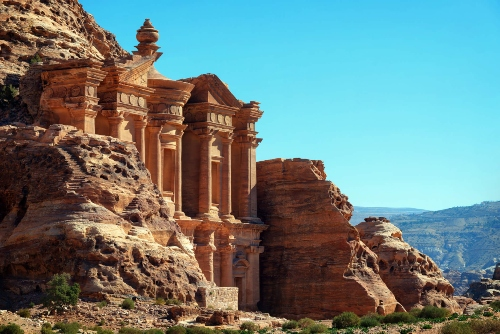 Tours to Petra from Tel Aviv
Day tours from Tel Aviv to Petra are pretty popular among travelers. Nonetheless, an overnight tour is equally fulfilling more so because they offer some extra time to explore this charming site.
Check out the following available tours:
Petra day tour from Tel Aviv $250 per person
Petra and Wadi Rum 2 day tour from Tel Aviv $280 per person
Petra, Wadi Rum and the Highlights of Jordan (Madaba, Monunt Nebo, Jerash) 3-day tour from Tel Aviv $385 per person.(Departure From Tel Aviv on Tuesdays only)
Tour to Petra from Jerusalem :
There are a couple of options to travel between Petra and Jerusalem appropriate for different budget, the preferred mode of travel, and time scale. Some of these tours enter Jordan through the Eilat border crossing and others via the Northern- Bet Shean/ Sheihk el Hussein crossing.
Petra one day tour from Jerusalem $250 per person
Petra and Wadi Rum two day tour from Jerusalem $280 per person
Petra And Wadi Rum Tour From Jerusalem - 3 Days for Only $320 per person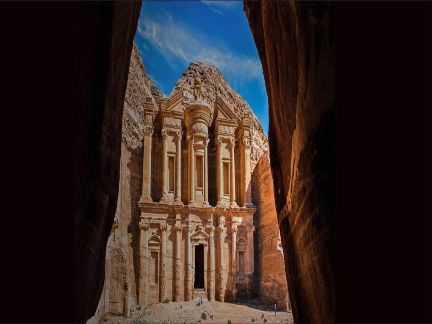 Here are the most popular daily and multi days tour from Eilat to Petra and wadi rum:
Petra 1 Day Tour From Eilat $185 per person (include lunch)
Petra two-day tour From Eilat with an overnight in Petra $250 per person including accommodation, food and entrance fee
Petra and Wadi Rum two-day tour from Eilat $250 per person including meals and full transport from your hotel in Eilat and back
Petra day tour with overnight in Aqaba $250 per person.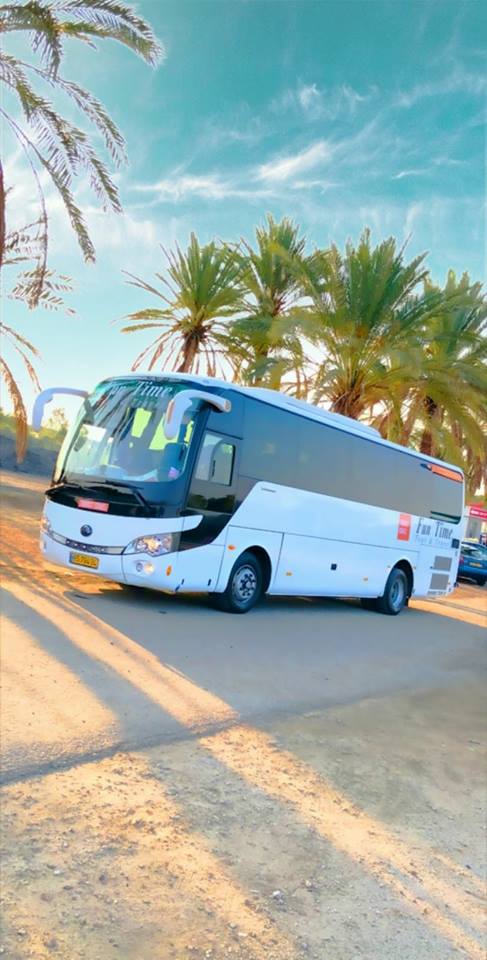 Traveling to Petra independently
Traveling to Petra from Israel independently is possible by crossing one of the 3 open borders between the two countries. The Eilat border crossing (Wadi Arava crossing) and Beit Shean (the Jordan river crossing in the north) issue Jordanian visas, while the center crossing (Allenby Bridge), between Jerusalem and Amman, only receives pre-issued Jordanian visas.
It is important to note that independent travelers can find that waiting hours at the borders can be long, and public transport is complicated to coordinate, meaning taxis are the easiest way to get from the nearest town, Eilat or Beit Shean. The price of the border crossing is around $109 per person at the northern Beit Shean crossing. (On the Jordanian side, public transportation and taxis are cheaper than Israel.)
There are tourists who travel independently between Israel and Jordan. There are a limited number of day trips departing from Amman, and private taxis from Amman to Petra cost around $75 and then visitors will take a guide to Petra.
Another way to get there independently with Egged Public Transportaion to Eilat and then cross the Arava border on the way to Petra.
You may also choose to fly inside Israel with Arkia Airlines and Israir companies from Ben-Gurion Airport to Ramon Airport and from there a taxi to the Jordan-Israel border.
As a result, most visitors opt for an organized, albeit slightly more expensive, tour that enhances the experience and includes other attractions that are hard to reach such as Wadi Rum and Aqaba.
Private tours
If you are traveling in a group of family or friends, a tailor-made private tour is a perfect choice since it offers unbeatable convenience and flexibility. Traveling independently to Petra
You can cross from Israel to Petra independently through one of the three crossing points; Eliat (Wadi Arava crossing), Beit Shean (River Jordan crossing) both of which offer Jordanian visas on the spot while Allenby Bridge crossing requires you to have pre-issued Jordanian visa.
It's possible to dodge tours to Petra and travel independently, but this could also mean longer transfer times at the borders, transportation issues plus getting a guide in Jordan can be pretty hectic.
The guided and organized tours may be slightly expensive, but they spare you the hassles and bustle associated with border crossing.