The Israel Tattoo Convention is back big times
This is the largest and most thrilling event for body art that you will attend in Israel. The event will feature more than 200 different and unique tattoo artists from Israel and all over the world, accessories from diverse fields, and talented fashion designers waiting to attend to tattoo lovers.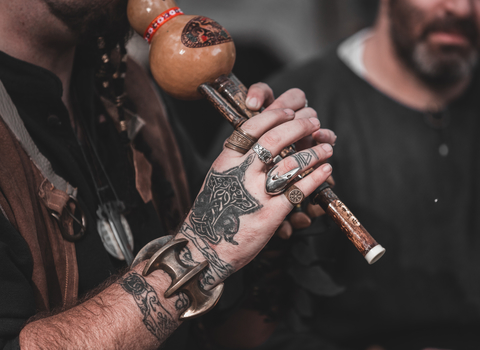 Event At the Israel Tattoo Convention, there are also numerous activities lineups that will surely thrill you. You will be thrilled by live music, enjoy crazy freak show performances that have not yet be performed in Israel, go shopping at the fashion and accessories shopping complex, go for a drink at the alcoholic and food bar, and lots more. The special guest at the Israel Tattoo Convention is Matt Gone.
After Care & Supply: Tattoo Fix- Tattoo After Care, ATS Tattoo Supply Tattoo Removal: Pharma Laser Local Artists:Tlv ink, Gida tattoo & gallery, Spring tattoo, Od tattoo, Tsouroy, Fetish tattoo, Tattooizm, Zvoov tattoo, Dynamo tattoo, Eran art tattoo, Asaf Rayfer, Jonny tattoo, Sorry mama tattoo, Urban body art, Cyber tattoo, Different pulses, Roey Pentagram, Slon tattoo, Tal Sabach, Mr. jones tattoo, Cobra tattoo, Ink me baby, Art bouquet, bloodline tattoo, Avi Liberman, Guy Shoval, Natali Gilboa, IdoBotbol, YaadKedem, Salem Farhat, Ron Melichson, ElyanivPeretz, Roman Sniatovskyi, Helena Addams, Serjo Bronfman, Natalie Benaim, LironSela, Omri kip Lotatti, Adrenaline tattoo, New age art, Art magic tattoo, Jaffa tattoo, ShirDahan, Tomer Mabraka, Rakefet tattoo, Inking monkey, and Sunny Moore.
International Artists: Tin-tin Tatouages, Duda Lozano tattoo, Marek Solinski, Larisa Ganzvind, Tzebouko, Polina Ragulina, Davi tattoo, Freezing tattoo, Evgenia Feldman, Kolbas tattoo, Luis Aviles, Codex artwork, Sonia tattoo lady, Marcel Birkenhauer, Yalyum tattoo, Michael Litovkin, Poisoned hand, Mark Gofman, Gregory Palma, Volken tattoo, Erik Markes, Anastasia Trigouti, KiimBedig, Aprasertying, Todo o nada tattoo, Daniella bar, Segaart, Caro Richel, Rusana curry, NeleJoneleit, Inkkingdom, Shannon Romijn, Ju la pique, Manny, Issa Matar, 99 Stiches, Daniel Trabucco, Martin Luca, Artur Fedeev, Noa ink, Melly's tattoo, Sana sunflower, Ferlin tattoo, ChrissSouloumiac, Tina Worthmnn, Amy Mymouse, Slava Slimov, and Noka.
Opening hours Pavilion 10 from Friday to Saturday: 11 am – 10 pm. You should also note that visitors under the age of 18 will need to be accompanied by parents.