International Holocaust Remembrance Day
At the beginning of the New Year, Israel does not forget to remember their very important people, who helped in establishing the country. Although the country has its day of holocaust Remembrance Day known as "Yom Hashoah", it still, however, honors the "International Holocaust Remembrance Day." Every year, this event takes place on January 27, in "Yad Vashem Holocaust Memorial and Museum." The museum on that day, hosts special tours, lectures, activities, and other related programs in honor of remembering the holocaust. The "Yad Vashem Holocaust Memorial and Museum" offers special activities for this day regarding fundamental human norms and values, human rights, and tolerance. Further details regarding this event are mentioned as follows;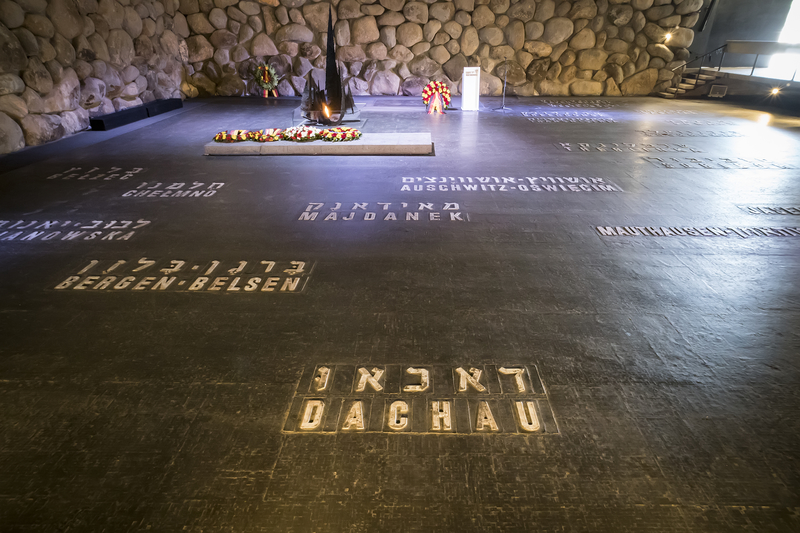 Brief Description regarding International Holocaust Remembrance Day The day of January 27, is recognized all over the world regarding the remembrance of holocausts, who were brutally slaughtered on a massive scale in World War II during the era of Adolf Hitler. In World War II, holocausts, also known as "Shoah" was a time of European Jews genocide. They were brutally slaughtered, sacrificed, burned completely on an altar during 1941 to 1945 by the Nazi's of Germany in a Germany occupied Europe. According to the details regarding the past, around six million Jews were murdered.
To remember the holocausts, a special holiday was announced back in 2005, after the UN resolution of commemorating the victims who suffered in World War II. The International Holocaust Day, therefore, has a very special place in the hearts of Jews as it lets them remember how much sacrifices they made in the past and to honor the people who contributed to building a safe Israel country.
The Yad Vashem Holocaust Memorial and Museum The "Yad Vashem Holocaust Memorial and Museum", is a special Holocaust memorial center, developed to honor the victims of World War II. It is made to preserve the memory of the dead, martyred Jews who fought against Nazi's for the battle of freedom. The Museum was built back in 1953 on the western slope of Mount Herzi, which is known as "Mount of Remembrance." The museum includes scientific studies regarding holocausts and genocides, library, research center, publishing house, educational center, International institute regarding holocausts, history museum, children's remembrance hall and memorial, museum of holocaust art and sculptures, etc. The museum is filled with pictures of those who sacrificed for Jews.
It is the 2nd largest visited site after the western wall in Israel. Every year on International Holocaust Remembrance Day, certain activities are held such as human rights guidance, tolerance, fundamental norms and values of humans, etc. Also, it offers lectures, tours, and other programs. There is also a guided tour available in English which begins at 10:00 am and occurs every Friday. During this tour, visitors can see real testimonies, artifacts, diaries of holocausts, and private art in short; everything which survived the war.
Date, Time and Pricing Information During International Holocaust Remembrance Day, the visit to the museum is free and no registration is required. Also, people age 10 and above are allowed to come to the museum. The event will commence on January 27th
As for the timings, they are listed below;
Sunday to Wednesday: 8:30 am to 6:00 pm On Thursday: 8:30 am to 8:00 pm Friday to Saturday: 8:30 am to 2:00 pm