Christmas in Israel: Everything You Need To Know
Are you looking forward to spending Christmas in Israel? Are you wondering how to celebrate Christmas and have all the fun and entertainment you need here? Well, look no further as we are about to guide you on how to spend Christmas in the "Holy Land". Christmas is one of the most celebrated events all over the world. It occurs on the 25th of December all over the world including Israel and its preparation begins one week before the main date. It is an occasion where families gather, friendships occur, celebrations and events occur and bring with itself an enormous level of joy and happiness. Here in Israel, a lot of events occur to make Christmas worth remembering and for those of you who are lucky to come here would have a memory of a lifetime.
Following are the ways you can celebrate Christmas in Israel;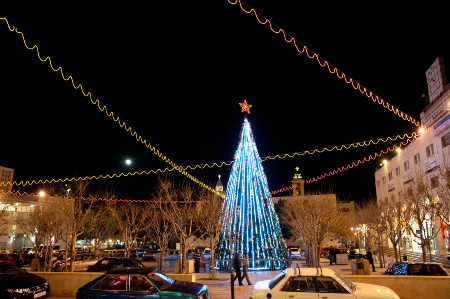 The Visit to Bethlehem If you came to visit Israel and did not go for a visit to Bethlehem, then you have missed everything. After all, this is the birthplace of "Jesus of Nazareth". During Christmas, visit this attraction as it is a must-see. No matter what religion you are from, this is a place you cannot ignore. The reason why is because it includes information of all three faiths connecting Jews, Muslims and Christians.

The Visit to Jerusalem The beautiful yet small and old city called Jerusalem is all about giving you the magical vibes from a Historical point of view to religious. If you are a history person and love to gain knowledge then this is the place for you as history exists almost on every corner of this city. Jerusalem has amazing attractions not just in terms of history, but also in terms of different religions including "The Western Wailing Wall, Dome of the Rock, and Church of the Holy Sepulcher, etc." Once you enter from the "Jaffa Gate," there are magical street light views giving twists and turns to keep you there for longer. You should check out the Christian Quarter to participate in midnight mass and other Christmas related services.

The visit to Galilee In Galilee, you will be provided a decent and smoothening atmosphere as a lot of Christian Arab villages are located there, giving you great Christmas dosage and also the annual winter festival across the region. Such events start from 19-21 December including tours, cooking, arts and crafts, music workshops, storytelling, singing, and not to mention, delicious festive dinners.

The visit to Haifa Lastly, the place is known as "the holiday of the holiday's festival." It is one of the most unique festivals celebrated from December 19-28. The reason why it is considered a unique festival is because it celebrates three holidays "Muslim Holidays of Eid ul Adha, Jewish Holidays of Hanukka and Christians Holidays for Christmas." It's a festival that keeps all religious gaps behind and lets all people no matter what religion be equal. There, in the German colony, you will see beautiful decorations of Christmas almost everywhere.