Select Date and Travelers (2 easy steps to complete order)
Free cancellation up to 24 hours before activity starts
The Best of Israel & Jordan 8 Days Tour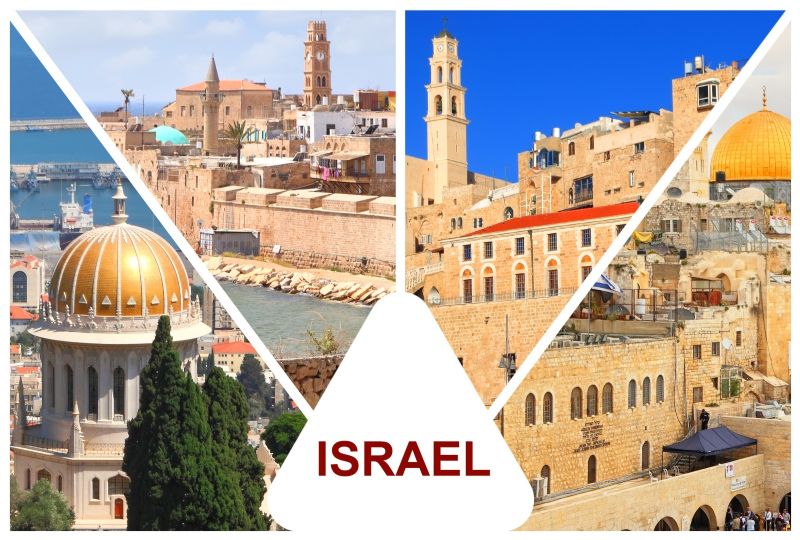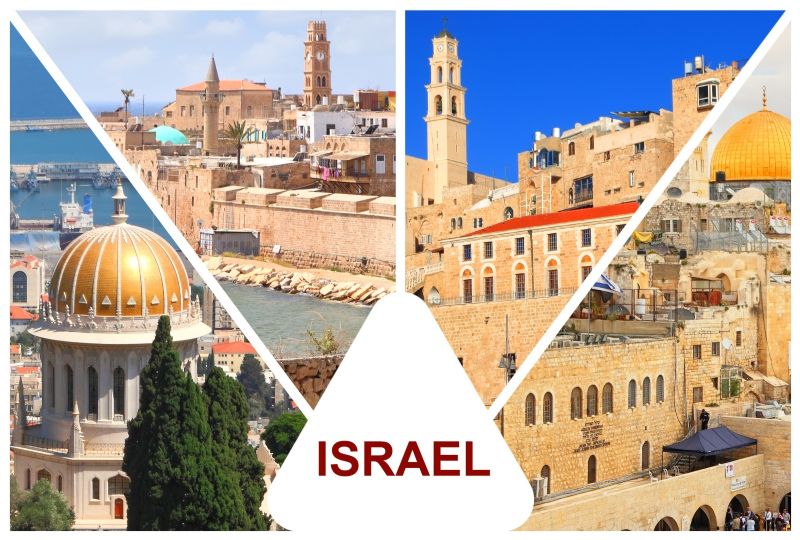 Description Book now
An opportunity to visit and tour most of the cultural, historical and religious sites within Israel & Jordan.
About this activity
Printed or mobile voucher
Rapid confirmation
Live guide

Pick-up service
Secure Payments
Hilights & Itinerary
The Best of

Israel & Jordan In 8 Days
Itinerary for 8 days
starts in Tel Aviv & Jerusalem
An opportunity to visit most of the cultural, historical and religious sites within these 2 fascinating countries.
We begins in the city of Bethlehem where Jesus was born.
From there, we cross the northern border into Jordan and visit Madaba, Mount Nebo, and Amman.
We will have a full guided day in Petra and then continue to Aqaba right before crossing back to Israel.
Experience Eilat city and the Desert, bathe in the Dead Sea move on to Spend a full day exploring Jerusalem and its sites, which are sacred to the Jewish, Christian and Muslim religions.
The 8 days tour will also take you to Galilee-the northern region, we'll visit Nazareth and the Sea of Galilee.

Day 1 -Arival

Pickup and transfer to your hotel. If time permits, we visit (on this day) Bethlehem, the city where Jesus was born.
Visit the Church of Nativity and continue with free evening time to walk around and explore
the city on your own.
Overnight in a 4-star hotel in Jerusalem.

Day 2 - Jerusalem & Bethlehem

Wake up and heading Jerusalem (and Bethlehem if did'nt go on the first day)
Guided tour in Jerusalem - one of the most famous cities on Earth. A Holy place to Jews, Christians, and Muslims.

Mount of Olives
The Church of the Holy Sepulchre
The Western Wall
Via Dolorosa
Mount Zion
And of course all the bustling markets inside the old city.

Overnight at a 4-star hotel in Jerusalem

Day 3 - Jordan (North)

We continue towards the Sheikh Hussein border crossing with Jordan.
Once in Jordan, we visit three of the country's best: Madaba, and its Byzantine Mosaics; Mount Nebo, famous from the story of Moses; and Amman the modern-day capital of Jordan.
We will tour these cities and then transfer to Petra where we stay overnight at a 3-star hotel

Guided tour in Petra the breathtaking Nabatean old city
The guided tour will walk you through the Siq, Treasury, Obelisk Tomb, Calligraphy, Jabal Madbach (sacrificial palace), Tombs, Theater, Mountaintop Tombs.

In the afternoon, we transfer in the newest vehicles to Wadi Rum, and take a desert safari tour through the magical landscape of the desert to experience the power of the desert.
Overnight in a Bedouin Camp in Wadi Rum (tent for 2 people)

Day 5 - Jordan (Wadi Rum)

Wake up and start our Jeep safari tour through the desert resort of Wadi rum.
On our way back towards the Jordanian port city of Aqaba we pass through it's colorful markets

Cross back into Israel at Eilat (Arava Crossing Border)

Continue through Israel's Desert (The Negev) and Arava Valley.

Overnight at a 4-star hotel in Jerusalem

Day 6 - Masada & Dead Sea

As we leave Jerusalem we begin our descend of 1,200 meters from Jerusalem through the Judean Desert to the Dead Sea.
We stop briefly at the "sea level" marker to watch the remarkable view and continue towards Masada.
Arrive to Masada and enter the national parkand feel the magic of Masada and the history of this incredible built fortress up on the plateau overlooking the beautiful view of the Dead Sea.


We descend back and continue along the shore of the Dead Sea


Arrive to the Dead Sea Beach and enjoy the famous floating on it's therapeutic water
that contains more than 30% salt and many other healing minerals.

Overnight at a 4-star hotel in Jerusalem

Day 7 - Sea of Galilee and Nazareth

Wake up in Bethlehem and this day heading North of Israel's to Galilee region.

Tour Nazareth - the hometown of Jesus.

Drive through the Village of Cana towards the "Kinneret" (Sea of Galilee)
Capernaum and Taghba on the shores of the Sea of Galilee, where Jesus walked on water

Visit the Jordan River Baptism Site at Yardenit and go back to Bethlehem.

Overnight at a 4-star hotel in Jerusalem

Day 8

Free day in Tel Aviv/Jerusalem

Optional airport transfer available upon enquiry for extra fee.

The tour ends until the next time..


Transfer from your hotel with our professional team.
Transportation in our newest models of air-conditioned cars/vans/buses.
English-speaking tour guide
Entry fees
Bathing in the Dead Sea.
3/4 stars hotel throughout the tour including breakfast

*

Change of vehicles is required for transfers of pick-up/drop-off destinations to save time, avoid traffic and delay.

.

When registering it is a good idea to make sure you use the same e-mail and phone number so that you can be notified about updates addressing the trip.

Note:




Price of package may vary according to local holiday times


NOT INCLUDED

Tips for the tour

guide

and

driver.

(

Customary

to tip

guide

and

driver

together

about

$7.00 per

traveler

).

Single supplement at the hotels

Health insurance.

All kinds of drinks.

Border tax between Israel and Jordan of

107$

(USD)


Payment for the trip will be in cash, credit card, or wire transfer. Credit card and wire transfer payments must be made before the day of the tour.

Payment by cash in dollars or New Israeli Shekels at the high-rate can be made on tour day.

If you decide to pay in credit card you will pay a commission rate of 2.8%.


Bethlehem


Dead Sea


Camp in Wadi Rum

Jerusalem


Sea of Galilee


Tel Aviv by night






Explore More...