Select Date and Travelers (2 easy steps to complete order)
Free cancellation up to 24 hours before activity starts
Nazareth, Tiberias & Sea of Galilee Tour Include Capernaum, Jordan River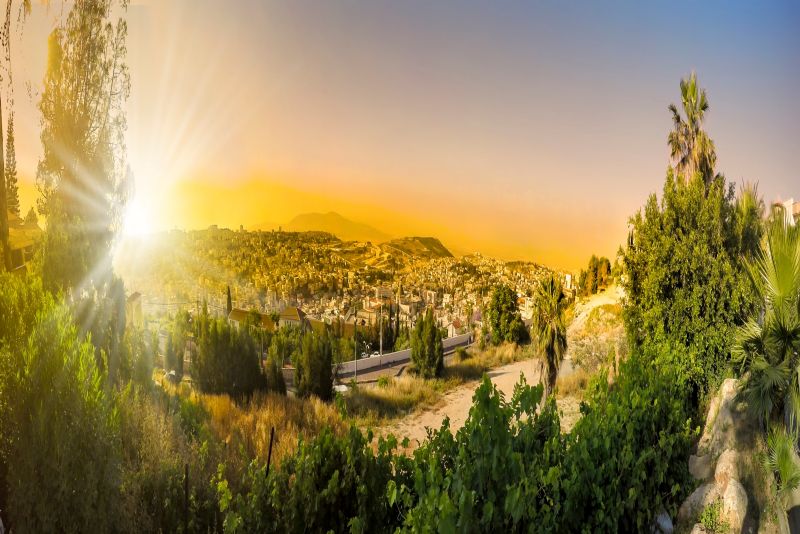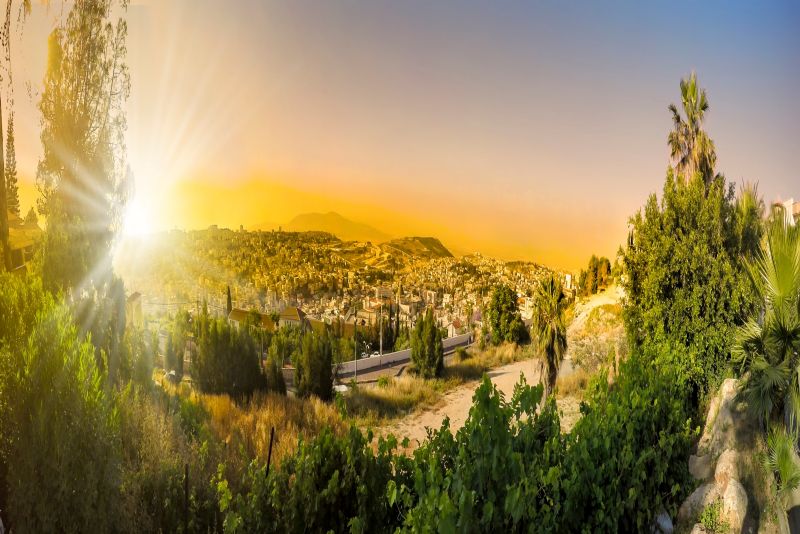 Description Book now
Nazareth, Tiberias & Sea of Galilee Tour Include Nazareth, Capernaum, Jordan River. Pickup and Drop off from hotels at :Jerusalem,Tel Aviv, Netanya and Herzliya
About this activity
Printed or mobile voucher
Rapid confirmation
Live guide

Pick-up service
Secure Payments
Hilights & Itinerary

We begin our tour by traveling passed Herzliya and Natanya and continue north along the coastal road parallel to the Mediterranean, we turn inland and drive through the Valley of Armageddon (Revelations 16:6), from here we can see Megiddo. On our way towards Nazareth we visit the Mt of Precipitation (Luke 4:28-30). In Nazareth we visit the Church of Annunciation which was constructed on the spot where Gabriel appeared to Mary and told her she would soon be with child (Luke 1:26). Next door we find the Church of Saint Joseph built on the site where Jesus' father, Joseph had his carpentry. We depart Nazareth and travel to the Sea of Galilee on the way we pass Cana where Jesus turned water into wine. (John 2:1-12). At the foot of the Mount of Beatitudes we visit Capernaum on the shore of the Sea of Galilee. Here we see the home of Peter and the Church of the Multiplication. (Mark 6:30-44). We travel along the shore of the Sea of Galilee where Jesus calmed the sea and walked on water. (Mark 4:35-41, 6:45-52)Across the water we can see the Golan Heights forming a beautiful backdrop as we pass the city of Tiberias which was settled more than 2000 years ago and named after the Roman Emperor Tiberias. We reach the southern region of the Sea of Galilee where the Jordan River flows into the Sea of Galilee and where Jesus may have been baptized. Here it is possible to participate in a baptismal ceremony in the very same river that Jesus did so many years ago. (Mark 1:9-11) As we head south on our return journey we see Mount Tabor where the Transfiguration took place. (Matthew 17:1-9)


Highlights
* Choose your tour language: English, Spanish, French or German.
* Join the tour directly from your hotel and enjoy a high-quality touring experience for a fair price .
* Guaranteed departure - makes your trip planning much easier and gives you complete peace of mind
* Discover the lush countryside of the Galilee, Israel's northern region, home to the Sea of Galilee
* Drive north along the coast then turn towards the Valley of Armageddon where you can see Megiddo

* In Nazareth, visit the Church of Annunciation and the Church of St. Joseph

* End your touring experience back in your hotel



Language Schedule
| | Sun | Mon | Tue | Wed | Thu | Fri | Sat |
| --- | --- | --- | --- | --- | --- | --- | --- |
| English | | * | | * | * | | * |
| French | | * | | | | | |
| Spanish | | | | * | | | * |
| German | | * | | | | | |

What To Expect
The Nazareth, Tiberias and Sea of Galilee (Kinneret) tour begins with a scenic drive north along the Mediterranean coast past Herzliya and Netanya. The tour turns inland to the Valley of Armageddon where we see Megiddo in the distance. Before reaching Nazareth we stop at the Mount of Precipitation. The Book of Luke tells us how an angry crowd tried to throw Jesus off this mount. In Nazareth we tour the beautiful Church of Annunciation built on the site where the Angel Gabriel told Mary of her future son. The tour continues to the adjacent Church of St. Joseph were the Holy Family lived and where Joseph had his carpentry workshop. Leaving Nazareth the Christian Galilee tour continues through the idyllic countryside to the Sea of Galilee.
We pass by Cana the site where Jesus turned water into wine. We see the Mt. of Beatitudes where Christ gave his Sermon on the Mount. The tour stops in Capernaum where Jesus based himself during his ministry in the Galilee. In Capernaum, we will see the Church built over the excavated home of St. Peter and in the nearby village of Tabgha - the Church of the Multiplication of the Loaves and Fishes.
The tour takes you along the shore of the Kinneret where Jesus walked on water and calmed the Sea. It was on these shores that Jesus performed most of his miracles. We can enjoy the view of the Sea surrounded by green farmlands with the majestic Golan Heights rising up on the opposite shore. We pass Tiberias, the largest settlement on the shores of the beautiful Sea of Galilee dating back more than 2,000 years. The tour stops where the Jordan River meets the Sea of Galilee. It was here that Jesus may have been baptized by John. On this tour, it is possible for visitors to also be baptized here in the Jordan River. After a thrilling day filled with Christian sites in the Galilee, we return south past Mt. Tabor site of the Transfiguration.
---
Explore More...