Made in China – Chinese Festival in Israel
If you were thinking New Year celebrations are over in Israel, then think again, as this country is going to give you a lot more in short; yet another chance of celebrating New Year's Eve in a Chinese way. That's right, in Israel, a special Chinese event occurs in Tel Aviv known as "Made in China." It's a special event to celebrate the Chinese year by witnessing their amazing culture and art.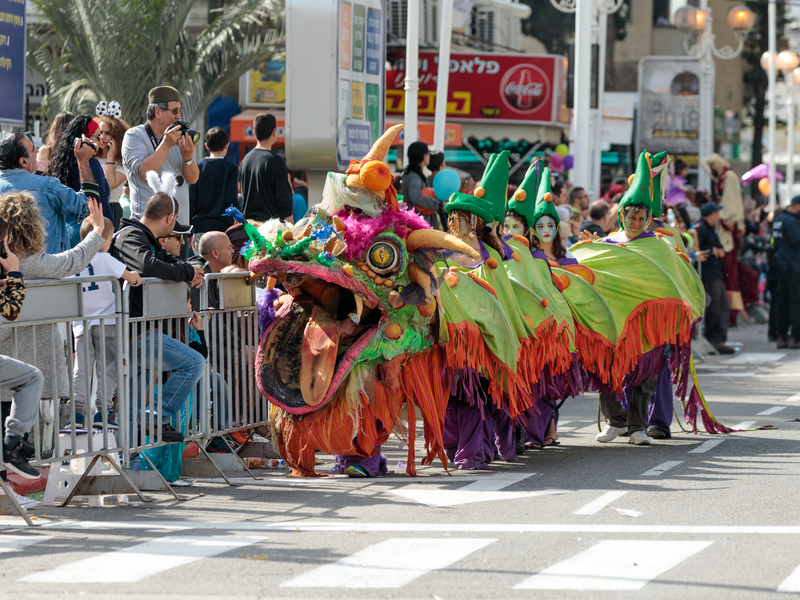 The event occurs for two days and includes amazing Chinese food, Chinese music, china inspired decorations, china town, china inspired cocktails, Chinese artwork and much more. Also, you'll be able to experience traditional Chinese tea, lion show, Chinese language lessons, dumplings workshops and much more, causing you to experience New Year in a whole other way.
What to expect from Chinese Festival Every year, the Chinese festival is held in January in Tel Aviv city of Israel to respect Chinese culture and celebrate their new year with them. Celebrating the Chinese year is not only a thing for Chinese anymore but is also celebrated in other countries as well such as Israel. This year is the rat's year, which will begin with 24 hours of great Chinese music, Chinese food, Chinese inspired cocktails, decorations and much more. There, you'll be witnessing the dragon show, the lion show, fortune cookies, dumplings workshops, Chinese language learning workshops and much more.
Other Details Regarding the Event The event will begin on January 4rth, 2020, and will take place at the ZOA house and the T- house from 11:00 am to 1:00 am at the time of the night. The event is celebrated at night to welcome the Chinese New Year and to celebrate Chinese New Year's Eve. During the event, the T – house cocktail bar will remain open till late. The place will be free to enter. Aharoni will be invited to attend the event and perform the roles of a DJ who is quite familiar with the Chinese culture. The highly anticipated Chinese drinking culture will also be taken under consideration as their inspired cocktails, beers and traditional tea ceremony will also be held there.
Authentic Chinese food will be provided to the guests including dumplings, fortune cookies, Chinese noodles, soup and much more. All the food items will be available in the Chinese food street area. Also, there will be a special gaming zone available at the Chinese streets for guests to come and play. The place will be entrance free.
The event lasts for about two days and will remain open from January 4rth to January 5th, 2020.