Definitive Guide To Touring Israel
Israel, with its cultural heritage of thousands of years, is undoubtedly the most famous destination of religious tourism. But beyond the sacred characters of its cities and tourist sites, the country has other tourist attractions. Religious tourism explains the influx of tourists from all over the world. And that is understandable. All monotheistic religions in the world have sacred sites in Israel. Jerusalem is at once the cradle of Christianity, the last place to be trodden by the venerable Prophet Muhammad and the remnant of the splendor of Solomon's Temple. And the other cities in Israel are also loaded with millennia-old stories. Cultural sites that will delight lovers of remains and antiques.
With its beautiful beaches and seaside resorts, evokes the resort. Beach lovers will be spoiled for choice on the swimming spots: Dead Sea, Sea of Galilee or Mediterranean Sea. If the first are favorable to swimming, the last is the surfer's paradise thanks to the wind blowing on the Mediterranean coast. Israel has all the attractions for an unforgettable stay.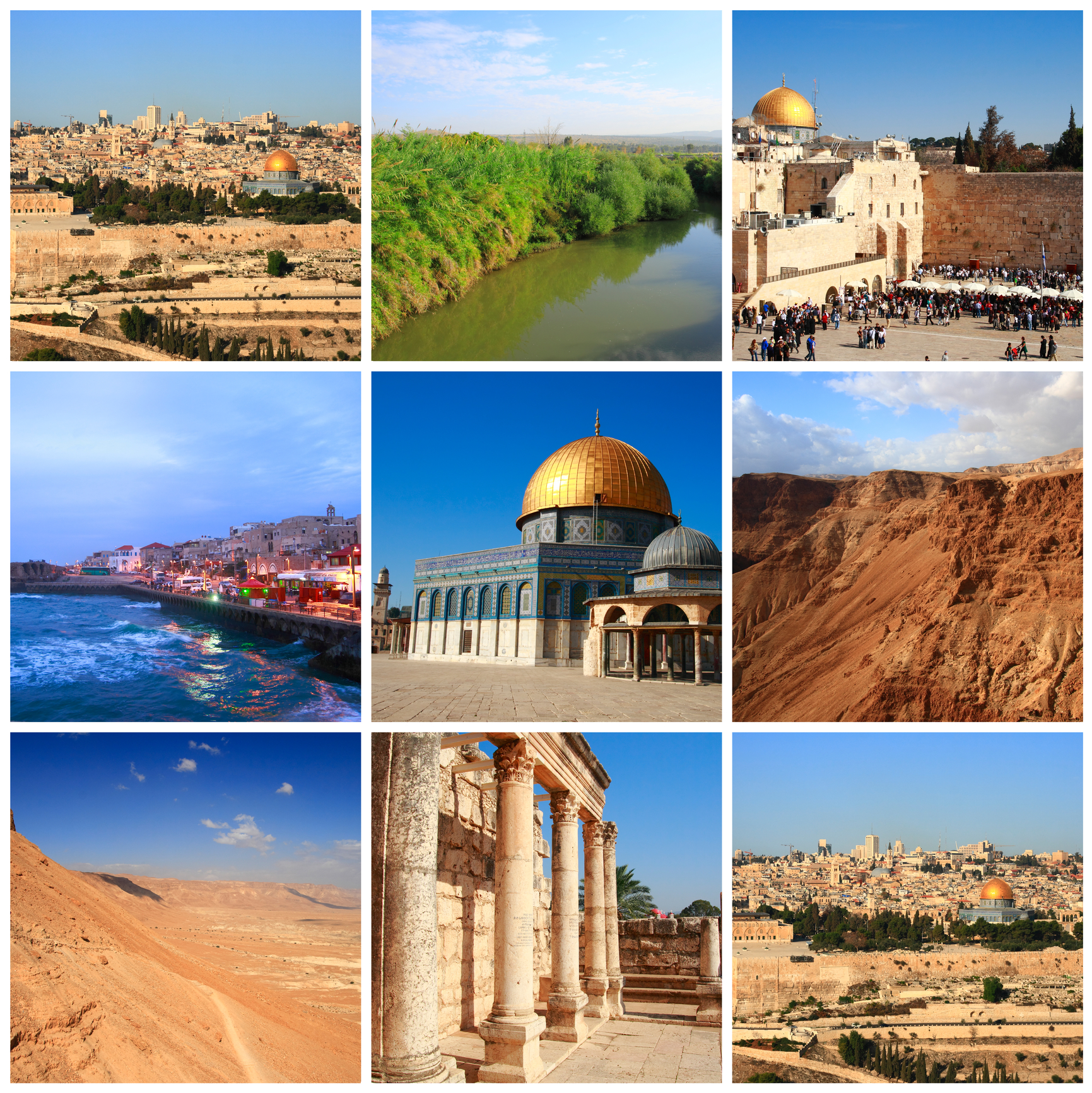 Tips for planning your tour to Israel
Transportation
To fly to Israel, the traveler has the choice between landing at Ben-Gurion International Airport, located halfway between Jerusalem and Tel Aviv, by taking regular lines or landing at secondary airports, taking flights with lowcoast companies. Israel is connected to major European and North American cities, thanks to the many airlines including the national airline El Al. For those who like to travel by boat, regular shipping lines connect the port of Ashdod to Limassol (Cyprus) and Salerno, near Naples (Italy). Similarly cruises that dock in Haifa allow to go to Israel by boat. Even though the country is bordered by Egypt, Jordan, Syria and Lebanon, only buses and shared taxis from Amman (Jordan) can drive to Israel via the Allenby Bridge. / King Hussein. And despite the developed rail network; there are no lines connecting Israel to its neighbors. To travel on Israeli territory, the traveler has the choice to travel by car, train or plane. Israel's airport infrastructure is highly developed, so it favors daily flights to link cities together. In the same way, the railway lines, also modern, make it possible to travel comfortably from one coastal city to another, since most coastal towns have their own station. The density of the Israeli road network explains the enthusiasm of travelers for car travel. Indeed, one can take the bus, travel in sherut: this spacious taxi which serves as public transport, or even in monit, the Israeli taxi, especially that the interurban lines cover the whole country. Know that the rental car is the ideal way to visit the country.
Health. Israel is a safe destination with no health risk. However, it is better to have the universal vaccines including those against diphtheria, tetanus, whooping cough, and polio, and hepatitis B, but also against hepatitis A and typhoid fever, in case you go on a raid in Palestine. The sunstroke and the bites of small animals are real threats for tourists unprepared. So, remember to bring a bottle of water, hat and sunglasses, in addition to the well-closed shoes during your getaways in the desert.
Accommodation. The accommodation offers in Israel are mostly hotels. It is very convenient to find a comfortable room: air-conditioned with a private bathroom, equipped with TV and air conditioning, but expect to get your hands on your wallet. On the other hand, it is less convenient to find a room at average price. Fortunately, travelers can take advantage of accommodation offers of religious homes to stay in a clean room at attractive prices. Only for couples, sometimes you have to be married. Added to this are the hotel structures in the kibbutzim (plural of kibbutz, a kind of collectivist village), allowing you to stay in beautiful surroundings and enjoy the special atmosphere of kibbutzim. Other forms of accommodation in Israel are youth hostels, which may be official or private, and camping, which is essentially a tented site. Be aware that guest rooms are relatively rare because this form of accommodation is not widespread.
Hazards. For the safety of tourists, they are not advised to visit the Gaza Strip and its surroundings, on the borders with Lebanon, Syria and Egypt. Caution is also recommended in the Old City and in Holy Places as well as in some parts of Jerusalem. But in general, tourist destinations do not present any problems, especially in a calm political and social context. In public places and beaches, it is better to use common sense, not leaving your belongings unattended and avoiding exposing valuables.
Celebrations and main events in Israel Religious holidays, whether Christian, Jewish or Muslim, give rise to cultural events celebrated with fervor in Israel. This is the case of Rosh Hashanah (Jewish New Year) and Yom Kippur (Great Forgiveness) or even of the Soukoth (Feast of Huts or Tabernacles), Jewish holidays celebrated in September. Similarly, the Christmas party in Nazareth or Eid el Séghir (Eid al-Fitr) which closes the month of Ramadan are fervently celebrated by thousands of people. Other non-religious sporting and cultural events bring together many enthusiasts, such as the Tel Aviv Marathon, held in February, the Eilat Chamber Music Festival and the Taybeh Oktoberfest.
The best time to travel to Israel. When to leave to have a favorable climate? There are two dominant climatic influences in Israel. Indeed, coastal cities enjoy the leniency of the Mediterranean climate, while the interior of the land experiences a desert climate. Summer, which runs from April to October, is characterized by strong heat and a blazing sun. Fortunately, on the coast, the seafronts enjoy sea breezes that temper the heat. In winter, the atmosphere is pleasantly warm, and as the rains are low, sunny days follow one another. Thus, Israel is one of the tourist destinations that are visited all year round. But if you plan to go on a desert getaway, prefer the period between October and April.
What to pack for your trip Summer is in full swing between May and September, so you'll need light clothing to withstand the weather and not suffer from sweat problems. T-shirts and Bermuda's do not pose a problem during city breaks in Israeli cities. On the other hand, choose clothes that cover the arms and legs to protect you from the sun but also to respect the holy places and religious sites. During treks in the desert, think about having at hand, enough to cover you in the evening knowing that the night temperatures drop considerably. For your swim in the Dead Sea or to enjoy the beautiful beaches of Tel Aviv, you will need a swimsuit, a beach towel and also a hat, sunglasses and protective cream, preferably with protection factor Student. Unless you are particularly attached to your diving equipment, there is no need to clutter it because you can always rent it on site. In winter, as temperatures in days are pleasantly warm, sweatshirts or light sweaters will be enough to put you at ease.